On the ground / Leisure center
Wooden games
In aim to offer you a good moment, we've created a lot of giant wooden games that you can play together or against (as you want).
There is lot of games to play. For exemple there is the checkers, tic tac toe, connect 4, dominos …
Those wooden games are giant as well as it's funny to change your vision of the game.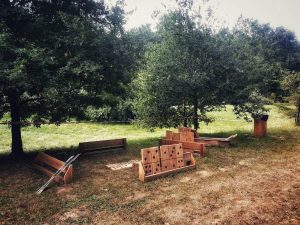 We have got a new game called the "Connect4 Basketball" !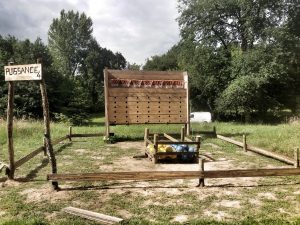 Relax area
After many years working on climbing park, we thought about create a space for people who don't climb. That's why we've created this relax area. You'll can enjoy staying in our hammock and on our big net. And all of that along the Dordogne river  ! Like this you can chill while your childrens or your friends are on the top of the trees.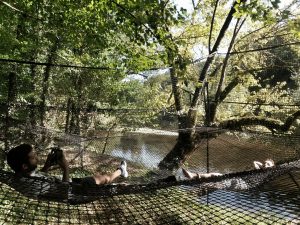 Barefoot path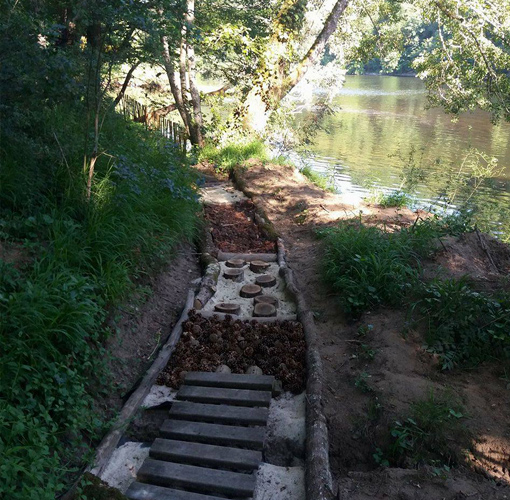 Do you remember the last time you was barefoot on the nature ? This trail is made for this. You should take your shoes off and walk on different materials to feel the different textures under your feets. Don't worry, there isn't broken glasses or embers …
Ecological garden
We decided to create an ecological garden because we think it's important for childrens to know how what's in your plate was created. Some people have never seen what a spinach or a cucumber looks like. And we swear everything will be eaten !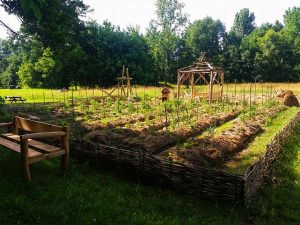 Pedagogical trail
You'll find a trail which is turning around our peninsula. In total, you can walk around 800m and discover lot of pedagogical panels about local flora and fauna (fish, bird, trees …). If you are lucky you may can meet certain of this animals on the park.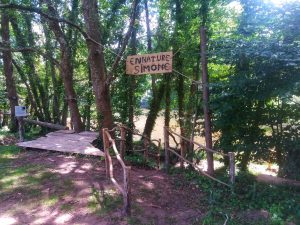 Rates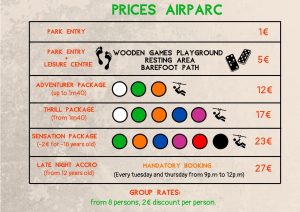 *** Covid protocol: this summer, booking is mandatory. You should wear a mask during equipment and brinfing. All the harnesses are disinfected after each person.
Schedule
July – August :




10 am – 7 pm     7/7

---

April – June / September – October: open on weekends and by reservation during the week.
For reservations on 06 33 81 26 90